Rose des Vents: stables and outdoor arena lighting
New project: lighting the new stables (40 horse stalls) and the outdoor arena (Saint-Jans-Cappel – France)
Situated in the heart of Flanders close to Lille and Dunkerque, the equestrian farm the Rose des vents has been recently renovated. A new 40-stall barn has been built to improve security and better manage daily operations. The artificial light installed provides well-being for the horses and an optimal environment for riders, barn personnel, veterinarians and blacksmith to care and examen horses.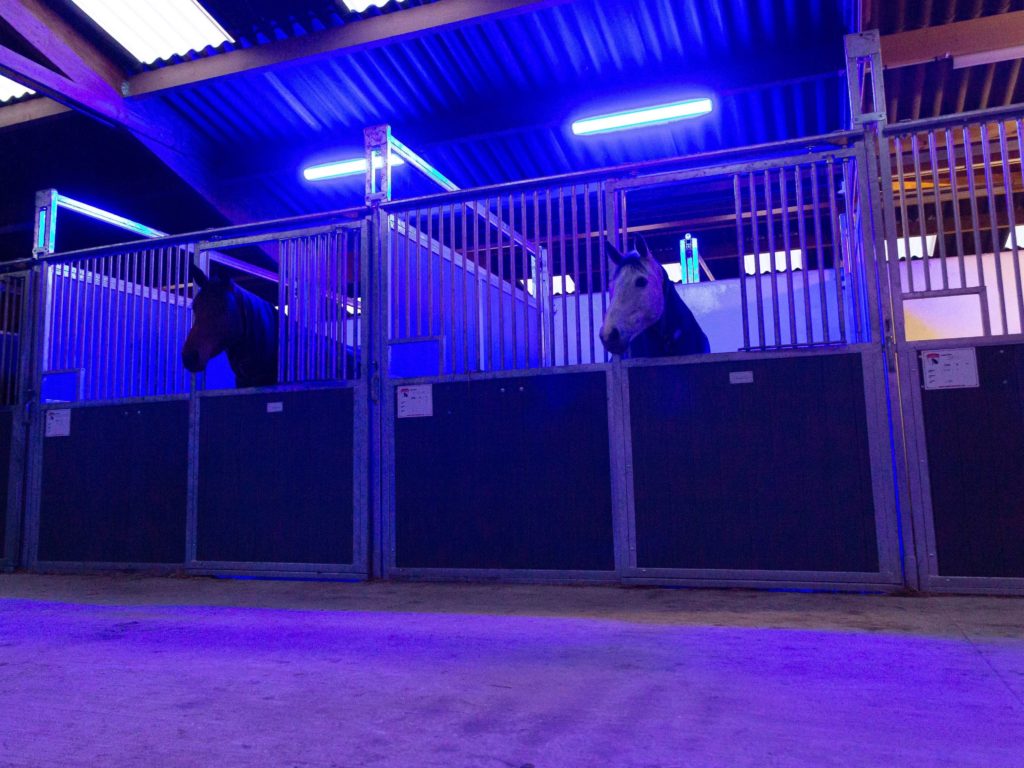 Elie Terrier (Managing owner) selected PROXIMAL to photo stimulate his empy brood mares. PROXIMAL photo stimulation lights help mares to produce a better reproduction cycle early in the breeding season.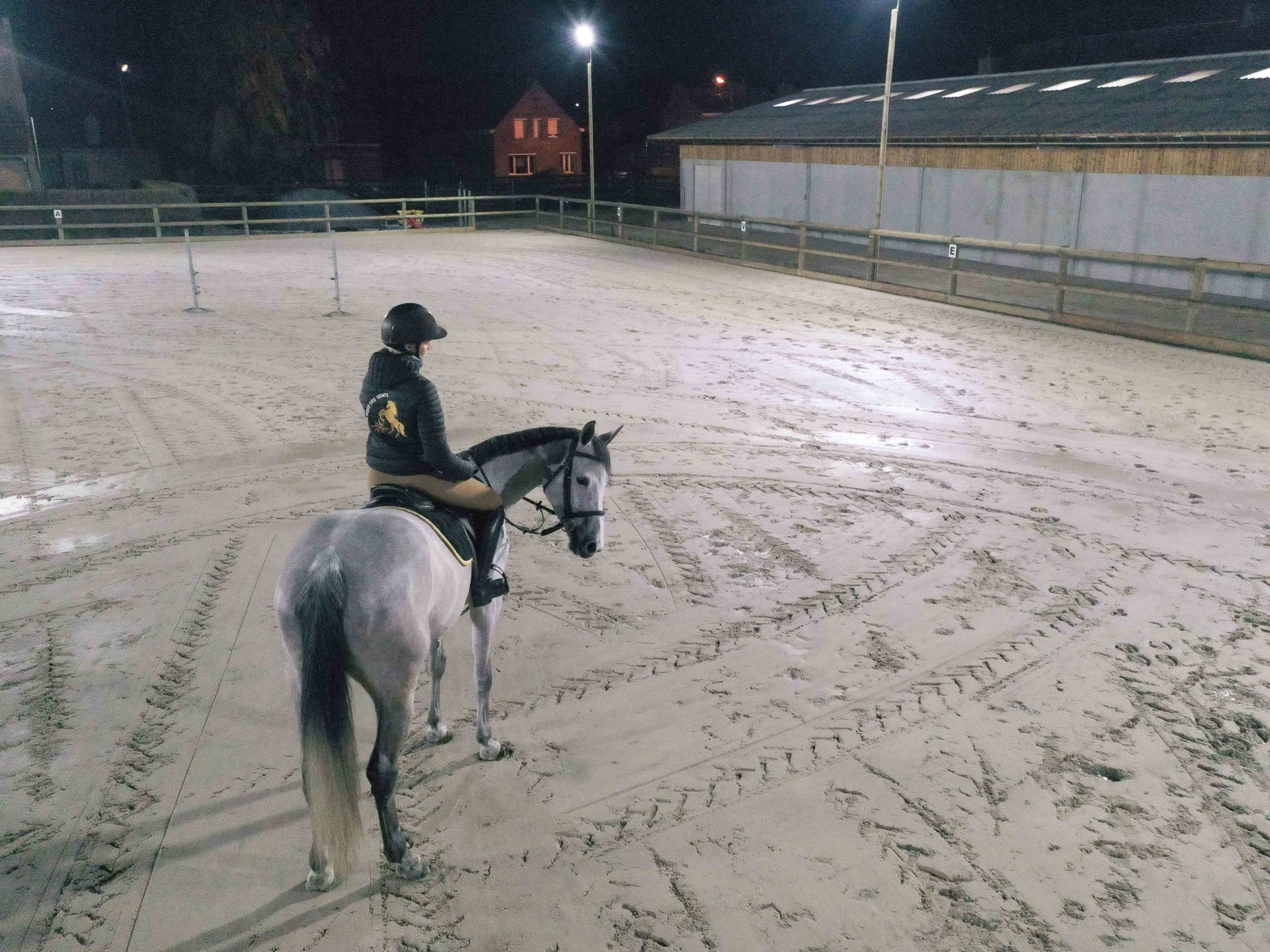 The manager and rider, Elie Terrier, wanted to fully benefit from his large outdoor arena (55 x 40 m) during early evening and nighttime riding. His aim was to renovate the existing lighting system (sodium iodide lamps) with PROXIMAL's LED lighting (100 lx average) offering enhanced visual comfort, maximizing light surface coverage and reducing electrical cost.
Do you have lighting projects for your equestrian facilities? Submit us your project in one click through this page.