Norrey stables: lighting the equestrian arena
New project achieved by PROXIMAL: lighting the new indoor horse arena 70 x 35 m (Saint-Manvieu-Norrey – France)
Superb new high quality equestrian infrastructures.
Emma Mathern and Bertrand Lefevre entrusted PROXIMAL with the tailored-made equine lighting project for their 70 x 35 m indoor arena.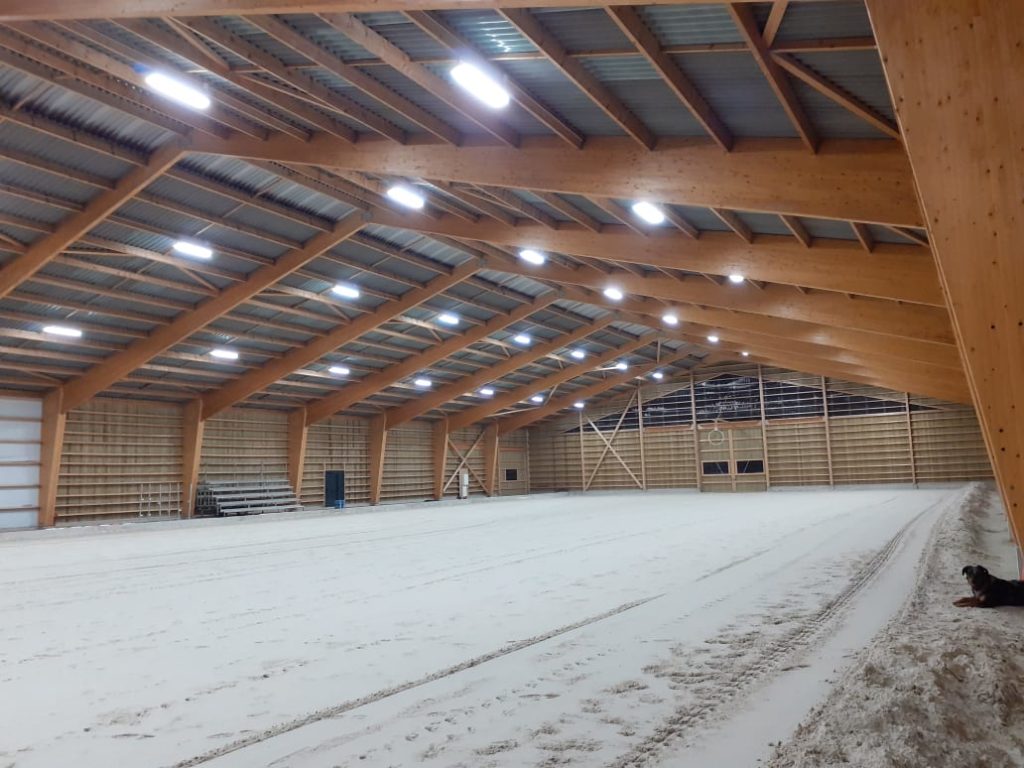 The solution set in place makes it possible for Norrey Stables to ensure the organization of training and competitions in the best conditions for show jumping, dressage, horse-ball or hunter competitions.