Stud Lebas : stables and horse arena lighting
New project achieved by PROXIMAL: Indoor arena – Horse stables owned by Pascal LEBAS located in Breuil-en-Auge (Normandy – France)
Thanks to Pascal Lebas and its confidence to PROXIMAL for the achievement of the lighting study, the lighting of the sublime stables (30 x 12 m) and a superb indoor horse arena (57 x 27 m).
The lighting in the stables has been designed to provide well-being and eye contact for the horses. Visual comfort and better perception of all parts of the horses' body for the daily care provided by the staff.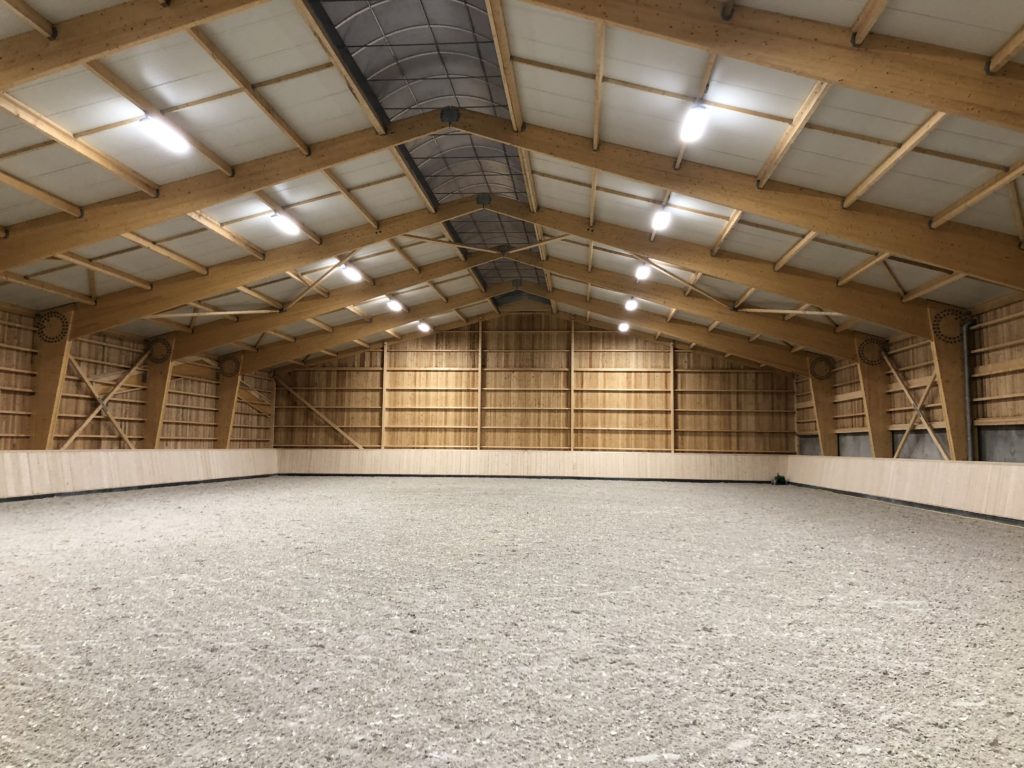 The lighting highlights the nobility of the wood and provides optimal conditions for equestrian training in the arena.
Main contracting: SARL d'Architecture François Colombier (Isneauville – France)

Construction: James Charpente, specialist in construction of laminated wood buildings (Brécey – France)

Installer: LG Electricité (Valseme – France)

PROXIMAL partners for this project (March 2020)